Maylands Lodge Hobart Tasmania
---
BEST SUPERIOR ACCOMMODATION – AUSTRALIAN HOTELS ASSOCIATION AWARDS – 2019
BEST SUPERIOR ACCOMMODATION – TAS HOSPITALITY ASSOCIATION AWARDS – 2019
BEST OVERALL HOTEL – METRO – TAS HOSPITALITY ASSOCIATION AWARDS – 2019
BEST NEW TOURISM BUSINESS – DESTINATION SOUTHERN TASMANIA AWARDS – 2019
A merchant "son of a convict", a legendary architect, an iconic department store and The Salvo's all play a part in the history of Maylands.
Truly boutique in nature and set within one of Tasmania's finest Heritage properties. Our styling is minimalist and our rooms/suites are a fusion of modern and historic luxury.
Maylands is an urban luxury lodge on the fringe of the city. A place where relaxation, rejuvenation and a generosity of spirit come together.
Our core ethos revolves around being sustainable in how we operate and our food is hyper-seasonal, homegrown, house-made and supports small local growers and producers.
RESTAURANT DEODARA
---
BREAKFAST – 7:30am-10:00 am 
DINNER – 6:00-8:00 pm – Friday + Saturday
BOOKINGS ESSENTIAL
Seasonality in the truest sense of the word is our philosophy when it comes to food at Maylands.
Tasmania is world renowned for its produce and an integral part of the Maylands Lodge. A seasonal paddock to plate dining experience will showcase the best of what our state has to offer.
Our restaurant name celebrates the majestic cedar tree at Maylands. Translated, Deodara means "Divine Tree". Native to the Himalaya Mountains and having drooping branches and dark bluish-green leaves, it's presence is seen by everyone entering the property and for us, at Maylands, it represents a connection between the building and our kitchen garden.
"SHARING FOOD WITH ANOTHER HUMAN BEING IS AN INTIMATE ACT THAT SHOULD NOT BE INDULGED IN LIGHTLY" M.F.K FISHER
OUR MISSION
---
Our mission is simple – Each and every day we make the world a better place.
We are small in nature but big in heart. Our passion is people and our purpose is our generosity of spirit.
Maylands Lodge, at its core is all about giving back. Our goal is to be "humanity plus" in how we operate.
We strive to be sustainable in our operation, genuine in our approach to hospitality and grateful for our surroundings.
"WAKE UP EVERY MORNING EMPOWERED BY WHERE YOU'VE BEEN AND ENCOURAGED BY THE CURIOSITY, POSSIBILITY AND WANDERLUST OF WHERE YOU'RE ABOUT TO GO."
EDUARDO GARCIA
COME AS A TRAVELER, NOT A TOURIST…
BRING A SENSE OF ADVENTURE, A GENEROSITY OF SPIRIT AND CHILDLIKE CURIOSITY TO EXPLORE.
STEER CLEAR OF THE CROWDS AND SEEK HIDDEN EXPERIENCES WITH THE PEOPLE YOU LOVE…
MAYLANDS LODGE, HOBART TASMANIA…
Follow us on Instagram
---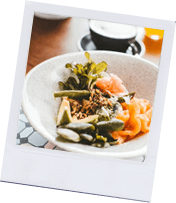 This error message is only visible to WordPress admins
Error: No connected account.
Please go to the Instagram Feed settings page to connect an account.